Let us help you set up an attractive benefits plan based on what your employees really want.
Employee benefits are a form of compensation that employers pay in addition to a worker's regular salary or wages. They are also known as perks of the job or fringe benefits. In this article, we'll review some types of common employee benefits provided by employers, discuss why they are so important, and go over ways you can ensure that you are offering the best possible perks to potential and current members of your staff.
What Are Employee Benefits?
Benefits offered to employees come in many forms and may include health coverage, contributions to retirement plans, paid time off for personal days, and much more. Some benefits are mandated by state law or come automatically with a specific type of job. Others are provided at the employer's discretion. In some cases, you may find companies offering different benefits to employees with various positions. This is usually the situation when distinguishing between part-time and full-time employees, where part-time workers are rarely offered benefits.
Having an employee benefits policy is good for employers and workers. Health insurance, life insurance, and paid vacation time makes employees feel like they are getting more value from the work they do. Benefits can also contribute to helping the employee have a better work-life balance because some companies offer specialized benefits to their employees. For employers, offering attractive benefits packages makes workers happier and reduces the likelihood of high turnover rates for the organization.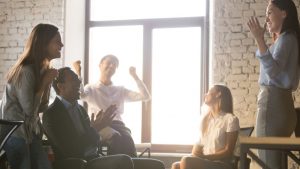 As an employer, even if you understand the importance of employee benefits, it can be difficult to know exactly what to offer your workers. There is indeed a lot of skill and cost involved in creating an employee benefit plan that works for your company and employees. However, a professional employer organization (PEO) can often negotiate better, more affordable packages than you would be able to get on your own. If you're interested in outsourcing this task and finding the best solution for your business, we've got you covered. To find out more, check out the article, What is a PEO?
Why Are Employee Benefits Important?
MAKING A GOOD SALARY MATTERS, BUT WORKERS ALSO PRIORITIZE TO HAVING SOME OF THEIR LIFESTYLE BENEFIT NEEDS MET SO THAT THEY DON'T HAVE TO WORRY ABOUT THE FUTURE.
This is where having a good employee benefits policy is crucial. By providing benefits at work like medical and dental coverage, and tuition reimbursement, employers increase an employee's loyalty to the company, along with productivity, and overall job satisfaction. As an employer that offers benefits, it is a way of showing employees that you are willing to invest in them, their families, and their futures. The more attractive the package, the better chance your organization has to stand out from your competitors. When employees are well taken care of through a good benefits program, they are more likely to boost your company's productivity since healthy employees are more energetic, take fewer sick days, and spend less time in the doctor's office.
For some employees, common job perks to ask for include the ability to work from home, flexible hours Employees preferred perks of the job including health and wellness support, tuition assistance, and flexible schedules.
The Most Common Benefits Offered To Employees
There are many different types of benefits employers can package together. How those benefits are provided depends on your company and the state it is located in. However, in general, there are some common benefits offered to employees.
By law, some companies must provide:
FICA – a federal payroll tax used to fund Medicare and Social Security
Unemployment insurance – benefits employees who lose their jobs
Workers' compensation insurance – provides financial support to individuals who suffer job-related injury or illness
Health insurance – coverage for specific medical expenses
Family and medical leave – covers up to 12 weeks of unpaid leave over a 12-month period
There are other full-time employee benefits that aren't mandatory, but most companies still consider them necessary in order to satisfy their workers. These include:
Retirement plans
Dental or vision plans
Life insurance
Paid vacations
Sick leave
These are only some of the common employee benefits companies offer. At Concurrent HRO, we have extensive experience in providing employee benefits services and can put together a package to fit companies of any size.
How Much Are Benefits At Work Really Worth?
The size of your business, its location, and industry all affect the value of the benefits you offer. According to a study by Bay Alarm Medical, the average employer spends $21,726 in benefits per employee each year.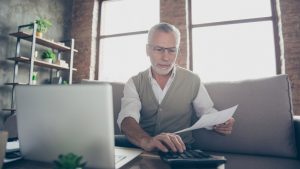 The study found that the cost of benefits offered to employees has increased by 368 percent over the span of 14 years, with health benefits increasing by 28 percent. The latter was attributed to the rising cost of healthcare and a rise in chronic illnesses. The cost of employee vacation time has also grown by 161.8 percent, possibly due to employees using more of their vacation time.
It is no surprise that larger corporations spend more on employee benefits and tend to offer more attractive packages. In addition, companies in big cities like New York and San Francisco generally spend more on benefits per employee.
Offering Company Benefits For Employees
If you want to have the best candidates working in your firm, you must create and plan your benefits packages properly. Several factors must be considered:
The age of your workforce – Workers' needs change as they get older, so employers must examine their personnel.
The current market – What are employees in your industry looking for today? Do they want bonuses or more time off?
Your budget – Consider how much you are willing and able to spend. Small benefits at work like a casual dress code, gym memberships, and paid professional development trainings can make a huge difference.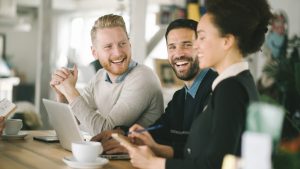 Your employee benefits policy should be constantly reviewed. At the end of each year, take stock of what benefit plans has changed and see if you need to reevaluate your company benefits for employees.
Need To Design An Employee Benefits Policy? Choose Concurrent Hro
A lot goes into offering a competitive employee benefits plan. To maintain a healthy work culture in your organization and provide quality full-time employee benefits, it's best to work with an experienced company that knows what your employees really need to feel appreciated on the job. Concurrent HRO provides a full range of benefits for your employees, while handling the administration of your benefits plan. Reach out to us online or call us at 720-432-5900.