Learn more about Concurrent HRO HR solutions.
Do you need HR support for your company? The Concurrent HRO HR Cloud is a web-based software where you can manage your HR operations efficiently. Our HR Cloud is easy-to-use and designed to achieve business success with high production workflows. The Concurrent HRO HR Cloud has proven to have over 58,000 companies run on the cloud, have 1.35 million employees use it for payroll, benefits and HR, and have $39 Billion of annual payroll processed.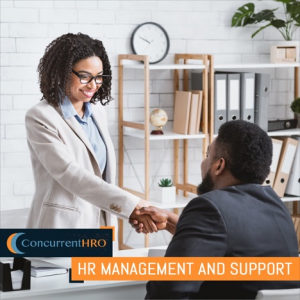 Using the Concurrent HRO HR Cloud it delivers top of the industry payroll, benefits, HR, and hiring services, to name a few. Using the HR Cloud your company will be able to move and grow faster by saving countless hours every week on HR functions and enabling you to focus on your customers. The Concurrent HRO HR Cloud will reduce complexity. By implementing our HR system and process you won't need to use all the complex HR services through an employee's lifecycle. By using the HR cloud, you will be saving money not only for the company, but for your employees too! Through great HR offerings and insight, you can reduce turnover and become more efficient with your operations. Most importantly, your employees will be able to view payroll, benefits, and HR information on any device with our easy-to-use platform.
Using the Concurrent HRO HR Cloud will simplify your day-to-day operations. We hope you enjoyed this article, and it was useful for you! Concurrent HROis located in Broomfield, CO. Contact us today to learn how our HR tools can help your business.