Learn from Concurrent HRO how you can manage your time so you can avoid procrastination at work.
Time management in the workplace involves dividing your time into smaller chunks, so you can properly plan when to get each task done at work. This helps you better plan out your day. In this article, you will learn a few actionable ways on how you can improve your workflow. That way, you can get as many things done at work as possible. Learn more about our human resource outsourcing company and how we can help you save your precious time and money.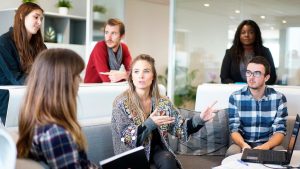 Are There Problems With Time Management In The Workplace?
Everyone can slip up when it comes to implementing effective time management in the workplace, but that is OK. Sometimes, it is not possible for you to control everything. The first step when facing issues with time management involves realizing the problem. You might be wondering what types of problems you might have at work.
When you are learning how to improve time management skills in the workplace, you might find that you are taking on too much. Many people have trouble saying "no." Then they find that they have too many commitments. We all believe that we can do more than we can, and then we begin to stress when we can't get everything done. An overachiever tries to do all the work themselves because no one else is "good enough" to do the work.
Managing distractions is important for anyone who is looking for time management strategies at work. Phone calls, emails, and co-workers can all be distractions that prevent you from working hard enough. When you are 100 percent engaged in your work, then you will be more productive. You can also be a distraction to yourself and cause a problem with time management. This makes you lose your focus. Stop delaying undesirable tasks.
Learn The Importance Of Time Management In The Workplace
When you know how to improve time management in the workplace, you will not miss your deadlines and appointments as much. You will also be happier at work because you will get your undesirable tasks done sooner than you do now.
You will procrastinate less and focus more. Managing your time helps you avoid putting off work. You can also focus better because you know exactly what needs to get done.
You will have a better work-life balance. When you overcommit to tasks, you might find yourself bringing work home. With the right time management activities for employees, you can leave work at the office.
You will get more done. When you are doing time management problems and solutions, you will accomplish more. However, it will not take as long to do.
You will self-awareness will improve. You need to be aware of what you want to get done so you can do it. Write down your thoughts and dreams overtime to help with this.
You will finish a task earlier. When you follow the time management tips for employees, you will have a set goal to work toward. When you have achieved this goal, such as finishing a milestone in a project, you know you will be done.
Now that you know the importance, you can start putting a few strategies to work.
How To Improve Time Management In The Workplace
Improving the way you spend your day depends on using the right time management strategies. These strategies will prevent distractions and help you give your all to your workday.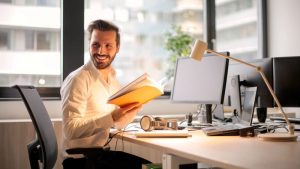 These include:
Planning – By planning, you will avoid wasting time later trying to decide what to do.
Prioritize – Do the most important tasks first. That way, you will be sure to get everything done you need to.
Stop Multitasking – You will not get much done if you try to multitask. This is because you are not giving your all to the task that is at hand.
Don't Interact with Anyone; Just Focus – This includes checking your text or social media messages. Put your phone away and close extra tabs on your computer.
Special Software – There is software available to help you avoid distractions.
Accept That You Can't Do Everything – Even the most productive worker using proper time management for employees has limits. Don't feel bad about asking for help.
Of course, you may still face some issues. This is why you should consider using special tools to help your workday go better.
Use Tools For Effective Time Management In The Workplace
The right software is vital when it comes to time management in the workplace activities. Self-discipline is great, but software and tools will go a long way toward boosting your productivity. This modern solution will allow you to better manage your time at work. No matter what your job, there are tools that will suit everyone. While there are many tools out there, we have picked six that you may like.
Zoho
Rescue Time
Everhour
Pomodoro App
Trello
Forest App
Google Calendar
Hopefully, now you know the answer to the question, "Why is time management important in the workplace?" Each of the apps on this list will help you get your work done as efficiently as possible.
Prevent Time Management Issues In The Workplace
Hopefully, this article will help you improve your time management skills and be more productive. This can help you bring more money to your business overall. Concurrent HRO  located in Broomfield, CO. Contact us today to learn how our payroll service provider can help.